You asked and we delivered – our new Plugin for Adobe Lightroom is finally here! Our Lightroom Plugin is the next step in simplifying the process of uploading images to our server and makes it easier for photographers to manage their Copytrack collections. 
Since our plugin links between Lightroom and your Copytrack account, you will now be able to upload images directly without interrupting your workflow. As many of our customers have requested this type of functionality, we're confident that our new plugin will add a convenient new option for photographers who already work with Lightroom to import their pictures to their Copytrack account. 
Install our Adobe Lightroom Plugin now!
Automatically Synchronize Your Collections
Lightroom is best known for its user-friendly interface and the limitless possibilities it offers for editing images. Lightroom's interface allows you to view your pictures on the desktop and use different modules to easily organize, edit and export them. This makes it a great tool for managing photo libraries and also very convenient for batch editing photos.
In addition to uploading images directly to your Copytrack account, our new plugin also enables you to synchronize your collections automatically if you prefer to do so. Large image sets can be imported from Adobe Lightroom with a single click too, with their current collection structures intact. Instead of managing multiple sets of pictures, you can simply transfer your individual collections, eliminating the need to switch between programs, thus simplifying your workflow.
Uploading to Your Copytrack Account
Setting up the Lightroom plugin and using it is simple and straight forward. Once the plugin has been installed, you'll be able to synchronize your collections with your Copytrack account in just a few clicks. Your existing Copytrack collections will be displayed in the Copytrack-Lightroom plugin section with their current collection structure. 
If you would like to create specialized collections specifically for your Copytrack account, this can also be done directly in Lightroom. Once you've set up a collection structure you can begin uploading. After you've drag and dropped your pictures into the desired Copytrack collection, they will initially appear as "unpublished". Simply click the "Publish" button and your images will be uploaded to your Copytrack account. It's as simple as that!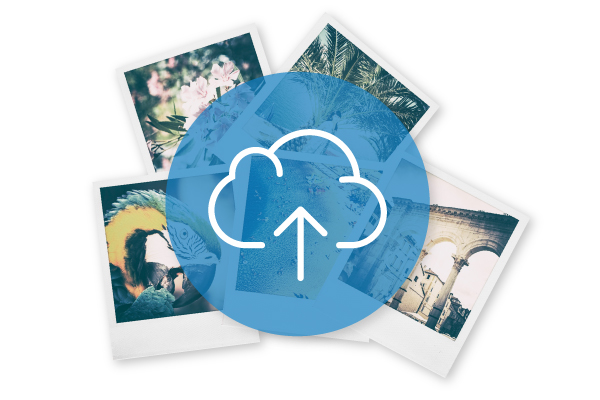 Install our Adobe Lightroom Plugin now!
Find Stolen Images with Copytrack
If you haven't started protecting your images with Copytrack yet, sign up today and let us find images that have been used illegally for you. We'll monitor the worldwide use of your photos and detect cases of image theft. In addition, we'll also handle the post licensing of your images to defend your copyrights and ensure that you receive fair compensation for your creative work. As a photographer you can enjoy our services without any financial risks to you – we'll only take a small commission if we successfully recover payment for your stolen images. Give our worldwide image search a try and let us help you lay claim to what you rightly deserve!