How To Find Stolen Images on the Internet: The Complete Guide
With this detailed guide, finding stolen images on the Internet will be easier than ever.
Have you ever experienced image theft? If you answered yes, then you are already aware of how widespread image theft on the internet is – and difficult it is to detect. Fortunately, our guide will explain to you exactly how to find stolen images on the internet so you can begin enforcing your copyrights as soon as possible. 
According to Brandwatch, more than three billion pictures are shared on the internet every day. And around 85 percent of these images are used without a valid license – this is large-scale image theft and causes enormous economic damage.
The most common and effective methods for detecting image plagiarism on the internet are presented here, in our detailed guide.
Table of contents:
► Find stolen images with Google
► Specialized image search services
How Do I Find Stolen Images on the Internet?
Search and find stolen pictures with Google
Ineffective: Google image search using keywords
Google image search is the most common method used to find stolen images on the internet. Simply enter relevant keywords or the title of the picture. However, title searches are only successful if the thief has not renamed the image, and if the name does not apply to thousands of other images. Therefore, it is better to search using keywords. Use specific terms that describe the image precisely, such as "wedding cake with strawberries".
However, the chances of success with this approach are still very low. It makes more sense to use Google's reverse image search – especially when it comes to uncovering unauthorized uses in other languages.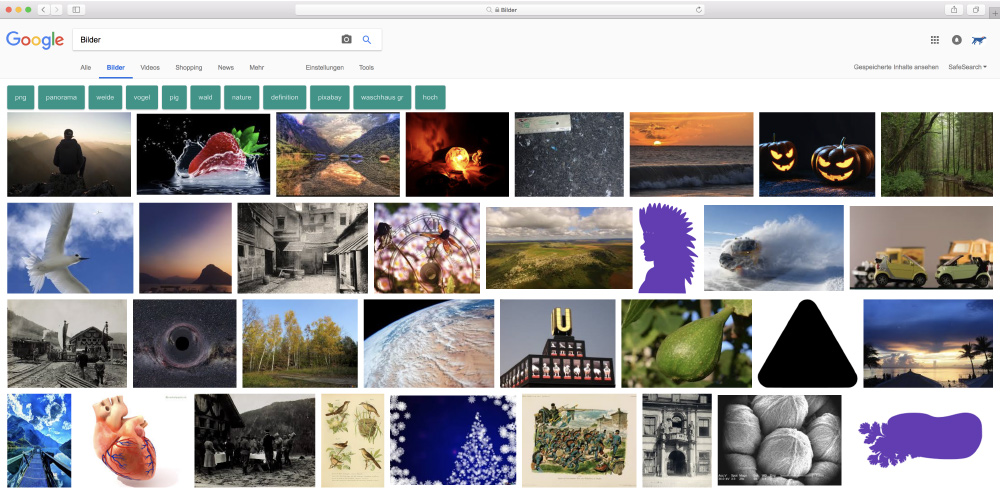 Better: Find pictures with Google's reverse image search
Google's reverse image search is a good way to get a rough overview of whether an image has been used on other websites – and, if so, how often.
This search shows you similar images, other sizes of the image you're looking for, and any websites, blogs, and profiles that are using the stolen image. This is especially useful when searching for individual images.
Would you like to find out
where your pictures can be found
on the Internet?
How to use Google's reverse image search:
Click on the small camera icon in the search bar → a window with the heading "Search by image" will open

Choose one of the three search methods:

In the search box, paste the image URL that you see when you right-click an image on the internet and select "Copy Image Address".

Click "Upload Image" and select one of your photo files.

Drag and drop the photo from your computer into the search window.
The Google image search engine will now display the results page. At the top, you'll see the different sizes the image is available in. Below, you'll find guessing titles for this image and websites that match that guess. In the middle, you will see optically similar images. Below, you will also find pages with matching images.
All listed websites or blogs here are using your image. If you haven't licensed them, the photos may have been stolen and there may be copyright infringement.

► The disadvantage of Google's reverse image search:
You can't find all stolen photos, especially if they've been heavily altered or only parts of a picture are visible. Sometimes completely different results are displayed. In addition, the search is very complex, because you have to enter each photo individually.
Even Better: Find Stolen Images With A Specialized Image Search Service
Search and find your images with a image search service
Image search services, such as TinEye, make it much easier to find stolen images on the internet. They are especially helpful for larger image collections because, depending on the search service, thousands of photos can be searched for at the same time. With an automatic search like this, all results are displayed in an overview in a very short time and the finds can be compared with the original images.
Some search services also take care of legal enforcement in the case of picture theft and are an effective alternative to hiring a lawyer.
► Be careful: Not all services are transparent and risk-free!
Best: Copytrack's image search engine
Copytrack uses a technically similar reverse image search to Google's, but with a specialized search engine that has far better features. Uploaded photos are thoroughly examined for special patterns and a unique fingerprint is created. The same happens with images collected on the web, which are then matched against the originals ­– fingerprint for fingerprint.
This makes it possible to find even partial matches and heavily modified images that have been manipulated, for example, by cutting, scaling, color changing or distorting. Copytrack's efficient method achieves more results with greater accuracy than conventional search engines.
► What's special about this search service is that Copytrack's image comparison does not require any watermarks or metadata, only the image.


Copytrack offers much more than just image searching. The company monitors the global online use of images and takes care of worldwide post-licensing and enforcement of your rights. After the search, all hits are displayed with their potential value in the Copytrack app. You can then select the images you suspect are being used illegally.
The Copytrack service not only allows you to find images free of charge, it also offers you a convenient way to collect payment. When a subsequent license or compensation has been paid, Copytrack retains a small percentage of the amount. There are no financial risks or unexpected costs. Thanks to Copytrack's automated processes, you can relax and wait for the result – saving a lot of time and your nerves.
Caution: It Is Not Always Image Theft
Three concrete case examples
If you find your images on the internet, you probably want to know whether it's actually considered picture theft – and if there are economic ramifications. Here we present three concrete case studies that explain when picture theft is involved: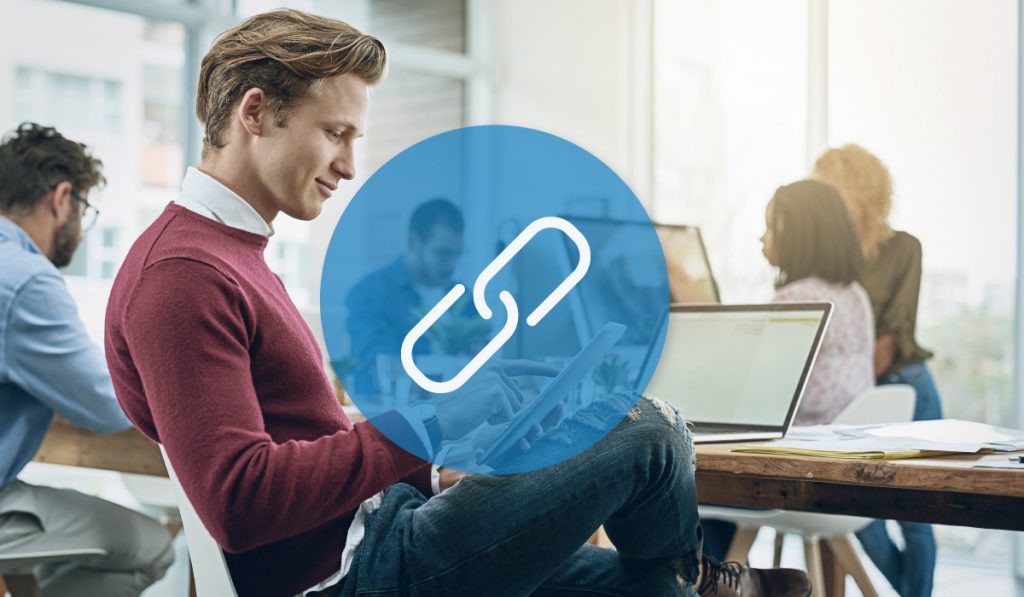 Case 1: Image linking to social media
You scroll through Facebook and discover a photo you took in the Brazilian rainforest in a post by a person you follow. The post is about biodiversity, and the person has linked your picture from your website so that it is displayed as a thumbnail.
If you click on the image, you are directed to your website where the image is located. You are clearly identified as the originator and, as the picture was linked to your page, this is not picture theft.
In addition, the post is free advertising for you, which generates traffic for your site.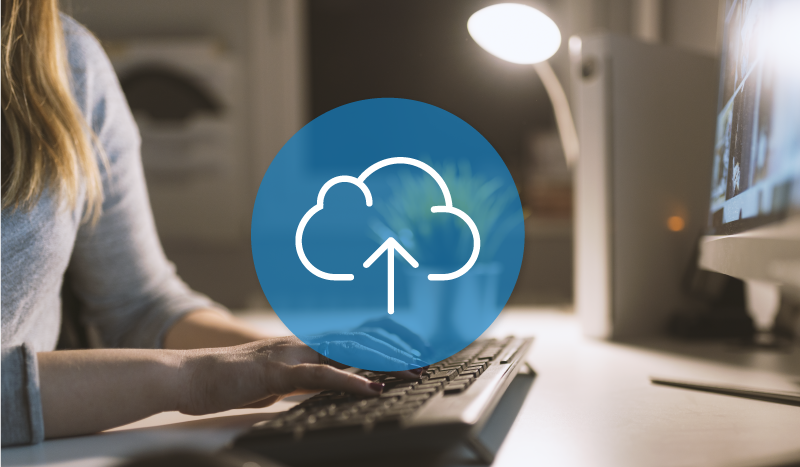 Case 2: Re-upload to social media​
When searching for inspiration, you click on Instagram through new profiles and find your photo of a cake used without a valid license in a hobby baker's profile. Although the user has not purchased a license from you and it is image theft, there is no economic damage to you.
The hobby baker is using your image for a private, non-commercial purpose. In this case, it is best to just ask the person to delete the picture.
Since the economic damage for you is small to none, Copytrack would not pursue the case.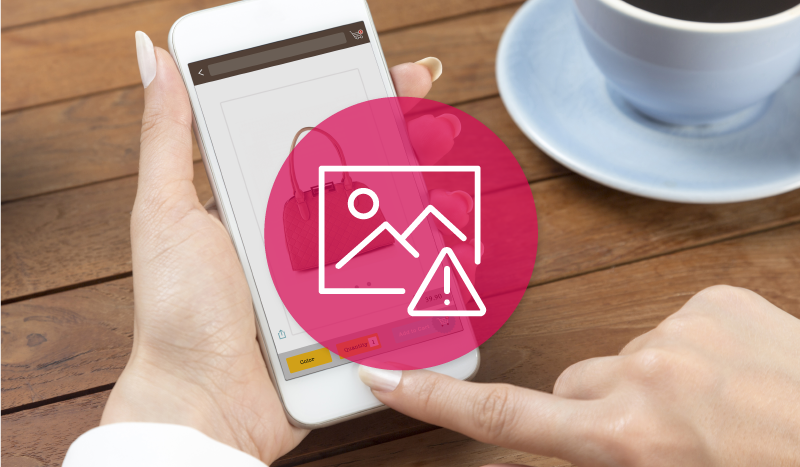 Case 3: Product image in online shop
You are browsing an online shop for garden furniture and discover a rocking chair for which one of your product photos has been used.
If you have not granted a valid license for the image, it is clearly image theft.
You have suffered an economic loss because it is an online shop – a commercial website – and your image directly contributes to the sale of the product.
The operator should have asked you for permission or purchased a valid license.
Conclusion
Image theft on the internet is a serious topic that causes a lot of strife. For some authors, the economic damage involved can even mean an existential threat.
Would you like to get an initial idea of whether your images are being used on the internet? Then Google image search and Google reverse image search are a good start. They should allow you to uncover your first cases of picture theft if it is taking place, and follow it up on your own.
If you want detailed results and an easy route to payment for your images, you should put the search for your pictures in experienced hands. Copytrack, with its optimized image search engine, is your specialist for searching for picture duplicates on the web.
The hit rate is much higher and searching costs you nothing. Copytrack provides for fair post-licensing worldwide, and takes care of the enforcement of your rights.
Would you like to find out
where your images are used
on the Internet?