COPYTRACK RESOLVES IMAGE THEFT
smart – easy – fair
YOU CONTROL HOW TO LICENSE YOUR IMAGES
COPYTRACK is designed to help photographers comfortably settle image theft on the Internet. We assist with the image search, and the legal process to help ensure photographers receive money whenever their images are used online.
COPYTRACK allows users to upload and search an unlimited number of photos worldwide. Using in-app tools you can easily decide on the amount image license fee for your images, and from there on we handle the rest. Our global team manage the image rights for our users in over 140 countries.
The key advantage to using the COPYTRACK service is that you always remain financially, and risk free.
| | |
| --- | --- |
| | Free account |
| | Unlimited image upload |
| | Fair settlements |
| | Active in over 140 countries |
| | 100% risk free legal enforcement |
GET REWARDED FOR YOUR WORK!
We are on your side
YOUR RIGHTS SHOULD BE RESPECTED!
We believe that everyone, who puts talent and effort into creative work, deserves credit and recognition. If work is used by others, the creator should benefit.
At COPYTRACK we make it our job to search the web for illegally used images and help our users be compensation for their work. We tackle large bulks of data worldwide, acting as a global agent for our users.
Users just have to import images, identifying authorized usages and let us take care of the rest. Ultimately we want creators to profit from the opportunities of the internet.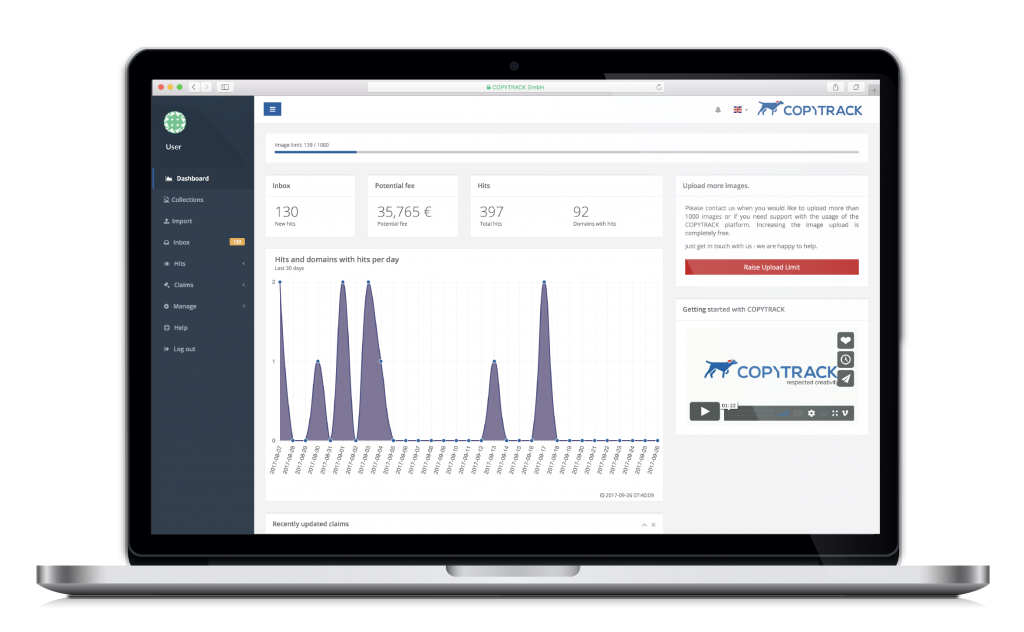 THE BEST CHOICE
The right partner in case of copyright infringements.
| | |
| --- | --- |
| | There's always a chance that you might get lucky! |
| | Finding violations |
| | You bear all legal risks |
| | Lacking legal knowledge you could lose a trial even if you are right |
| | Handling post-licensing can be tedious |
| | |
| --- | --- |
| | High-performance search scans the whole web at once |
| | Post-licensing is automated and legal |
| | You stay in complete control |
| | Enforcing your rights is free and fair for the opposing party |
| | You receive 70% of the success fee |
| | |
| --- | --- |
| | Better chances of success |
| | Decent lawyers already use us for assistance |
| | If you lose, you still have to pay |
| | A legal counsel can only handle so many  cases at a time |
| | Legal actions are harsh and stop chances of a new customer |