At Copytrack we work globally handling copyright infringement to enforce the rights of digital image providers. Using our online app Copytrack users can easily track and fight image theft across the world. We have gathered all the stats from our US infringement cases and now present the 2017 US Digital Image Theft Report.  The report was conducted as the US were announced as third biggest digital image stealing country in our previous study of worldwide infringing countries (February 2017).
Those most affected by digital theft
Photographers were the worst hit by US image theft, totaling 59% of all infringement cases against US based companies. Every time work is used illegally photographers and image agencies lose around per image $446. Findings also revealed that 46% of all unauthorized usages did not attribute the source.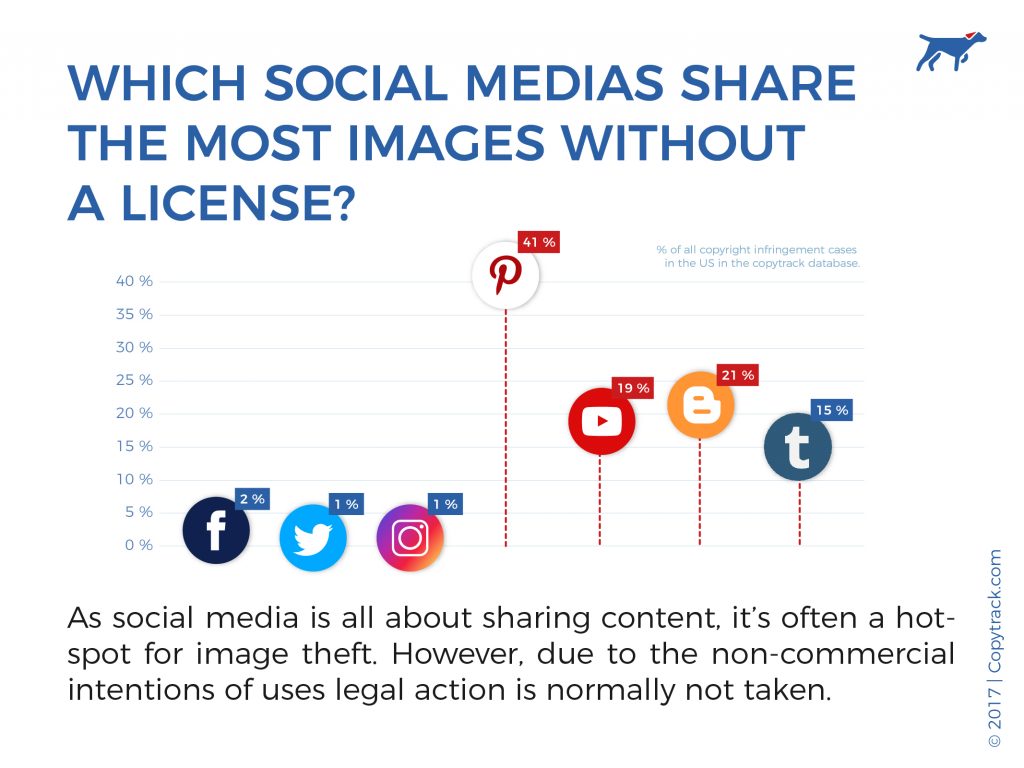 How are images infringed?
Copyright infringement occurs when individuals use image without permission or license from the copyright holder. Infringement often happens with the image user having no idea they have broken the law. Due to the easiness of obtaining digital content at just a click, without a paywall or obvious copyright notices as prevention, users often believe images are free. If images are used for commercial purposes, such as online shops, licenses must be purchased. Copyright holders have a economic right to earn money for their work.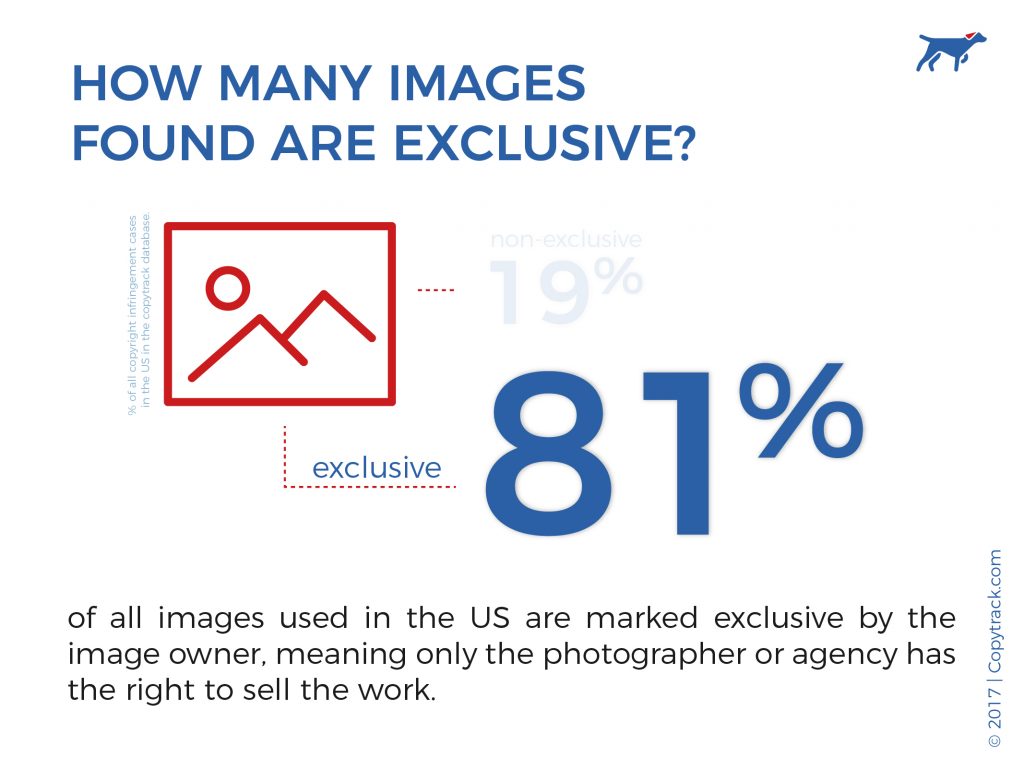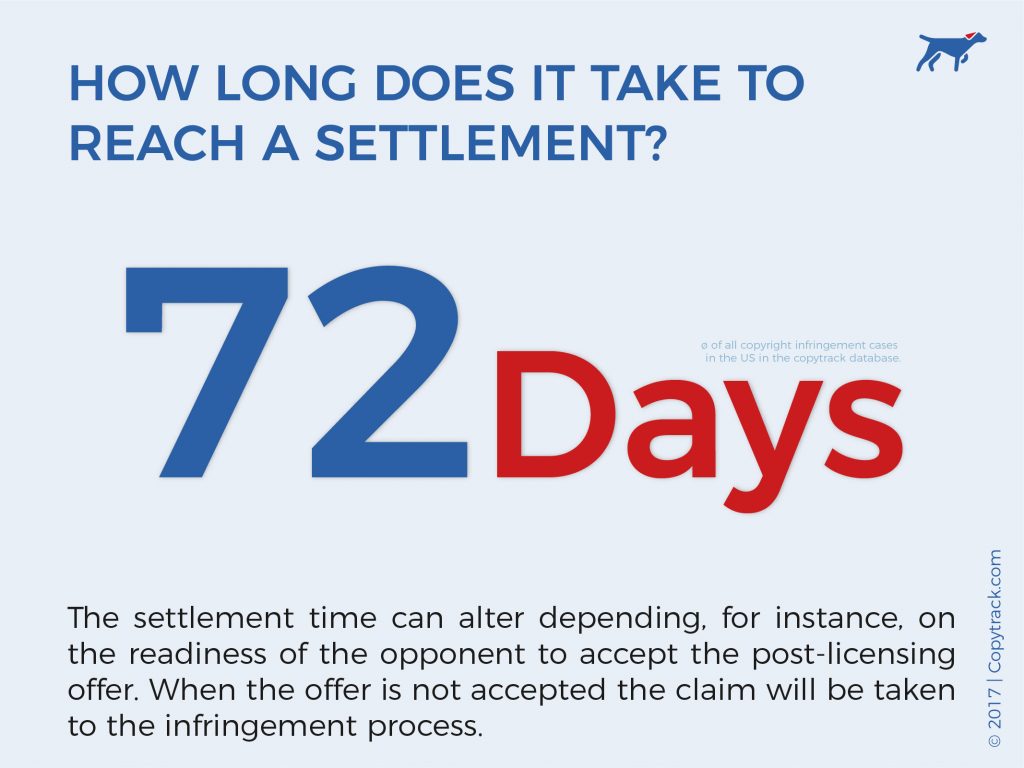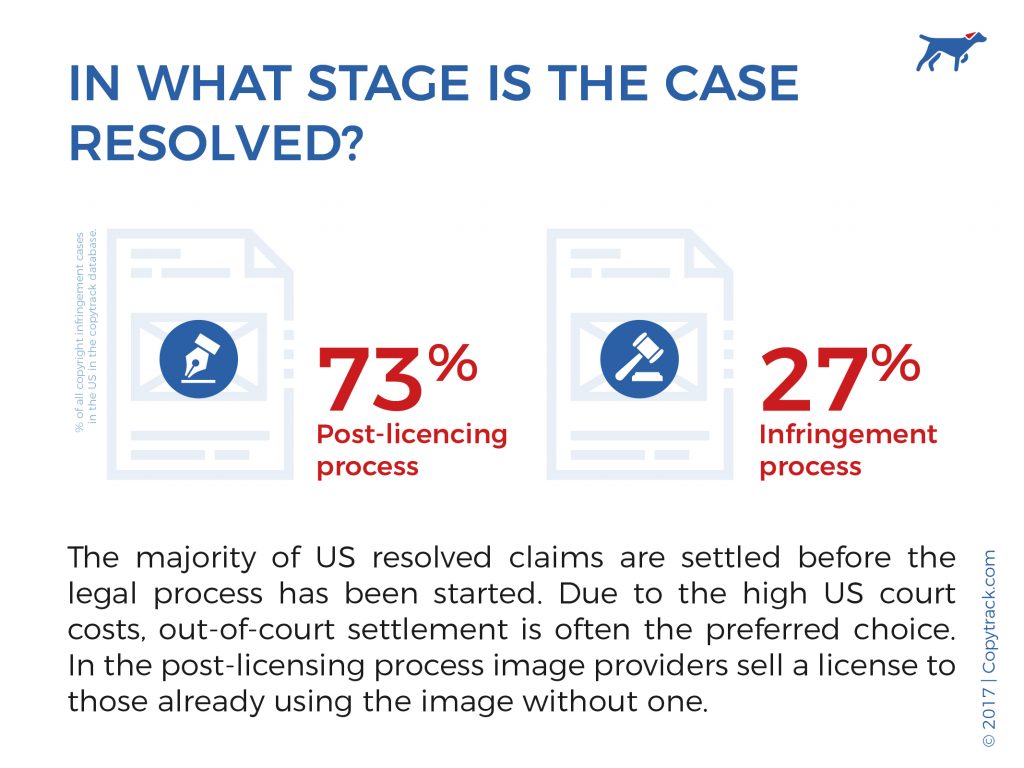 Copytrack actively works on behalf their users to settle copyright infringement. We like to keep things friendly and turn once image abusers into customers for our users. To do this we start our process by offering a post-license in the case of image theft. This allows our users to sell a license after the image has already been used. This way photographers get paid for their work, and those image users aren't threat with huge fees, a happy ending to copyright infringement. Our image theft report found that opponents in the US react to the initial post-licensing offer with 73% of cases being resolved in the beginning stages. However, the remainder 27% of copyright infringement cases are resolved once a collection letter was sent. This is often because opponents ignore, or reject the first offer. In some cases, Copytrack users wish to go straight to the infringement process when they do not want to give a post-license to the image users.
The report aims to draw awareness to the problem of US online image theft, in attempt to change opinions about the value of digital property. It was conducted in October 2017 by analyzing 8,000 US copyright claims between Apr 2016 to Sep 2017 from the Copytrack database.
© COPYTRACK | Jonathan Appleby