Instagram has become a major player on the social media scene. And like any social media platforms major trends will arise that we all love to hate.

To anyone who's unsure of what Instagram is, it is a social network platform where users can share images and videos. The Facebook owned platform has around 800 million users worldwide per month. And the mega platform shows no signs of slowing down, not just because of us and our constant sharing, but because it's now been established as a serious tool for marketing.
Businesses with Instagram accounts are booming like never before. That's why Copytrack, your choice to find stolen images, has put together Instagram trends you have to look out for in 2018- covering everything from Instagram Live, Instagram Stories, the new Shopping-Now feature and even the terms and conditions changes.
2017 was THE year for Instagram stories. During 2016 Snapchat was still the dominate platform for temporary content, however, Instagram could be overtaking the competition. Our love for temporary content does not seem to be slowing down as we seem to be using it more and more.
When we talk marketing, content is likely to be more lead by Instagram stories and live video as they try to tap into our Instagram habits. The stories are always featured at the top of the feed and always catch our eye. On top of that stories are never there forever and we have the urge to constantly check them.
This also is a great opportunity for professional photographers, to turn Instagram into a marketing tool too. We are constantly displaying our work through our Instagram accounts and sometimes it's hard to standout in a stream of amazing photos, but now with stories, we can also personalize our accounts with little effort and hopefully make our followers remember us.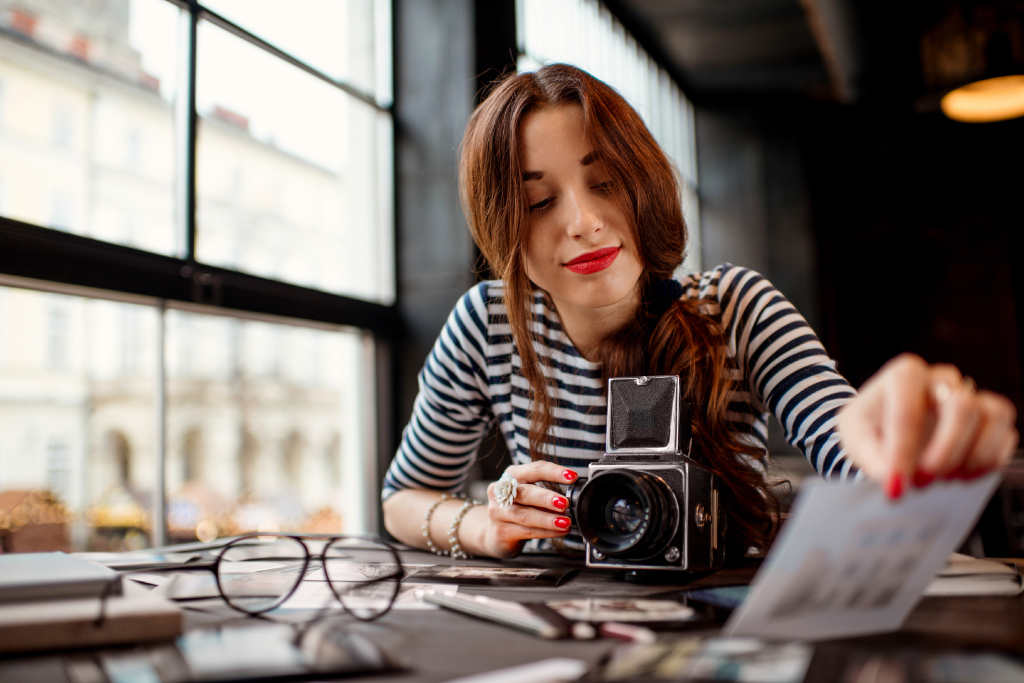 At the start of 2017, during an update, Instagram introduced a feature that could be essential for the future of the platform was added. We're talking about the "Shop- Now" function, which allows companies to sell their products directly on Instagram. Our shopping experience couldn't be easier. Now that cute shirt from your favorite blogger is just a few clicks away.
And if you want to take advantage of these changes you need enough followers and have a business account on Instagram. This could be a great way for you to sell images, depending on how it develops. Copytrack hopes that clear contracts are created to avoid issues later on. Whenever selling images; watch out if you are selling it exclusively or not, and if what rights you might be singing away.
This feature was still in the testing phase throughout 2017, but in 2018 it's really going to kick off. No company out there is going to miss this opportunity – so neither should you!
Video content has become a major part of the Instagram platform just like the Instagram stories, but it's going to go even further.  Instagram Live is currently on the rise. More and more companies are using the Instagram Live to connect with their community.
In general, we're seeing a trend around authenticity on Instagram be it through Stories or Instagram Live. However, this isn't the end of infamous over-posed and beloved Instagram photos, it's just a step towards more personal and direct communication as companies use Instagram live.
Terms and Conditions 2017 Drama
On the 15th October the German Daily Mirror "Der Tagesspiegel" reported consumer protectionists in Germany saw 18 unreasonable conditions in the Instagram terms and conditions. Surprisingly, Instagram immediately agreed to amend its terms and conditions for consumers who are resident in the European Union without any hesitation.
Before the amendments to the Instagram terms and conditions, anyone wanting to sue the image platform had to take action against them in a Californian based court. The new terms and conditions are now valid to those in the EU, meaning Instagram can be challenged from any court. In addition, the terms on intellectual property have been altered to EU law. In doing so, it is determined that the Instagram user grants a non-exclusive, post-licensable, worldwide agreement to use the content posted on Instagram. According to the terms and conditions, this license is only used for the purpose of providing the Instagram service and ends when users delete their content.
Never Too Big to Question​
Even though it might seem odd to question a multi-million company like Instagram about their general terms and conditions it has its benefits! At Copytrack we find it amazing that Instagram admitted their terms were unfair without hesitation and made suitable adjustments. It's important that users understand their rights when uploading images to Instagram and other platforms to avoid complicated copyright cases later.
We're looking forward to seeing what other innovations and trends will rock the world in 2018 and look forward to continuing to work towards a fairer photo industry.