As we transition into 2019,  this year will bring about some updated  laws and regulations that will affect photographers. We've rounded up all of  the most important updates about visual trends, new features in social media, and even changes to copyright law, to inform you about how these changes will affect you in the year to come.
Images have a powerful way of reflecting social change unlike any other medium. For the third time in a row, Adobe Stock has raised the question of which major themes will shape the coming year and influence the way designers and brands visually communicate. 

What is the relationship between social change and visual language? With Visual Trends, Adobe Stock aims to help the creative community identify new trends for maximum inspiration in the new year.
The Adobe Stock team looked around the world and identified four key aspects of technology, nature, lifestyle, and society that will occupy and inspire us over the coming year: Natural Instincts, Creative Democracy, Disruptive Expression and Brand Stand.
Images from these areas could therefore be marketed particularly well in the new year. As far as copyright protection is concerned, our experts at Copytrack give the all clear for such trend pictures: In our experience, the pictures that are most frequently used illegally are not necessarily the bestsellers, but rather "surprise hits" – i.e. pictures with unexpected, unusual subjects. Of course, you can never really know for sure; that's why it's best to to play it safe and have all pictures checked.
Here We Present the 4 Most Important Visual Trends 2019: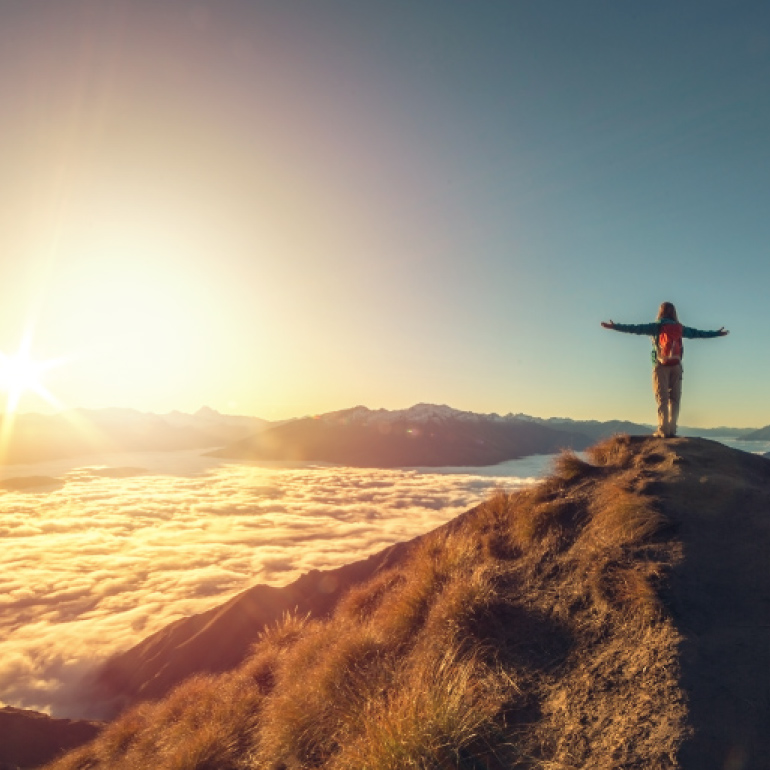 Topos Natural Instincts: This visual trend refers to a return to nature that many have been eagerly awaiting. Increased environmental awareness relates to many areas of life – including consumption, beauty products, housing and the way we encounter others or seek inner balance. According to Adobe Stock, in the future there will be a demand for picture stories that revolve around physical, emotional and spiritual well-being. Sustainability, fairness and transparency are the key concepts.
Creative democracy thrives on authentic, largely unedited images with multi-faceted motifs. Today, image worlds are no longer designed exclusively by professionals only – anyone can present their photos and videos on Instagram. This creates a diverse visual aesthetic and uses emotionally moving images to change both social perception and brand communication.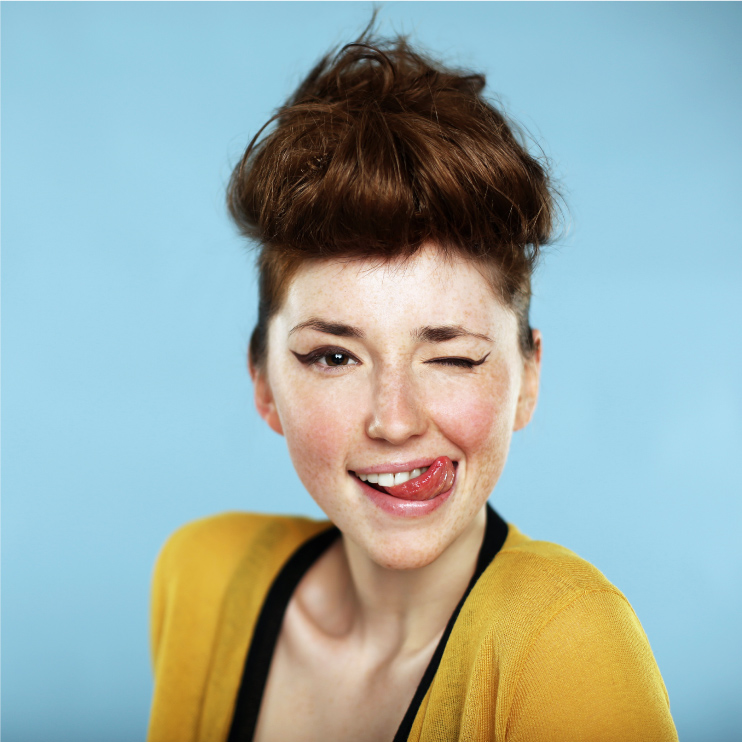 The concept of disruptive self-development stands for a new aesthetic of protest. More and more people are making their voices heard. – for example at demonstrations: Images of extreme self-portrayal that stand out from the crowd penetrate social networks. Brands use these forms of expression and take up the pictorial language of protest, whether it be in shop windows or fashion collections.
Brand Viewpoints: According to Adobe Stock 2019, brand viewpoints will be another major topic as ethics and responsibility become an increasingly important topic in the eyes of consumers. Generation Z wants more than products – above all, it trusts companies that represent social values and are committed to transparency. A sense of responsibility should not only be expressed in words, but also in actions. This is accompanied by a changed form of visual communication, such as the presentation of the threatened beauty of the underwater world in the collection of the Ocean Agency.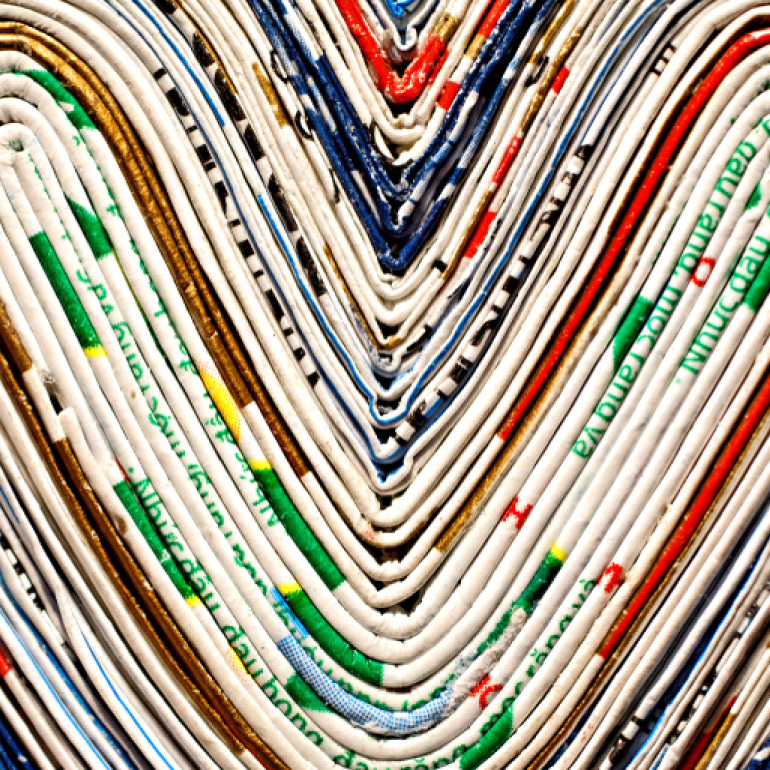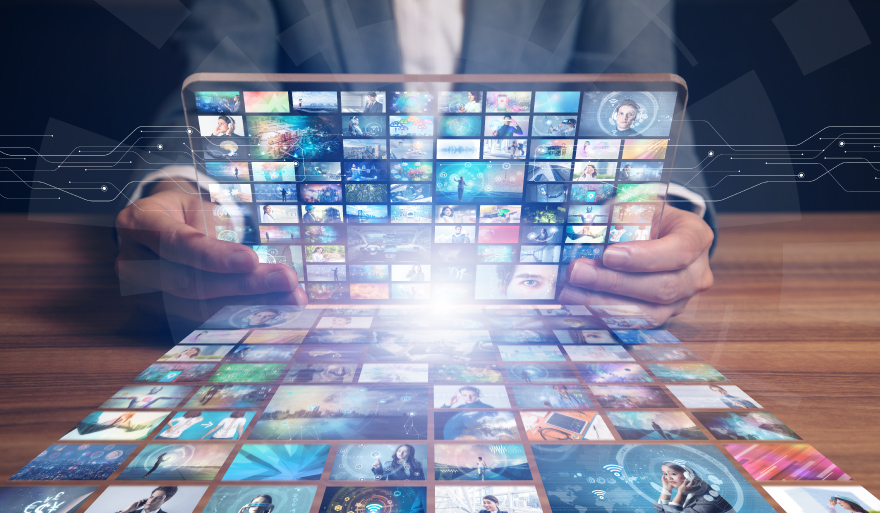 ► Flickr: Only 1000 Free Photos and Videos Left
The photo platform Flickr is restricting its free offer: Instead of one terabyte of storage space, there will be an upload limit of 1000 photos and videos in the future. The restriction was put into effect on January 8, 2019. With this change, only paying customers with a Pro plan will be able upload an unlimited number of images.
Excess content will be deleted starting from February 5, with oldest uploads disappearing first. However, according to Flickr, this only affects three percent of non-paying members. "We believe that this is the right way to ensure a sustainable future for Flickr and our community," writes Andrew Stadlen, VP of Product at Flickr.
► Changes to Snapchat, Instagram, WhatsApp & YouTube in 2019
Snapchat, Instagram, and Co. will also experience drastic change in the new year. The major social media groups are working on new designs, innovative functions and improved user experiences. What can we look forward to in 2019?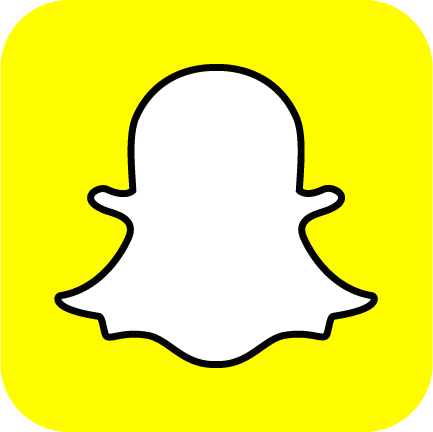 Snapchat needs to become more profitable and wants to expand its audience. In the future, Messenger will therefore no longer be aimed only at younger users. In addition, the international reach is to be increased so that more users from other countries use the service. A feature film about the Snapchat founder Evan Spiegel will also bring the company more publicity.

Instagram is obviously working on a new look. However, a new wipe function from left to right instead of scrolling from top to bottom was discarded immediately after a test run did not garner the positive reception the company had hoped for. In any case, 2019 users should expect some significant changes to Instagram's user interface. We're curious to see what they come up with!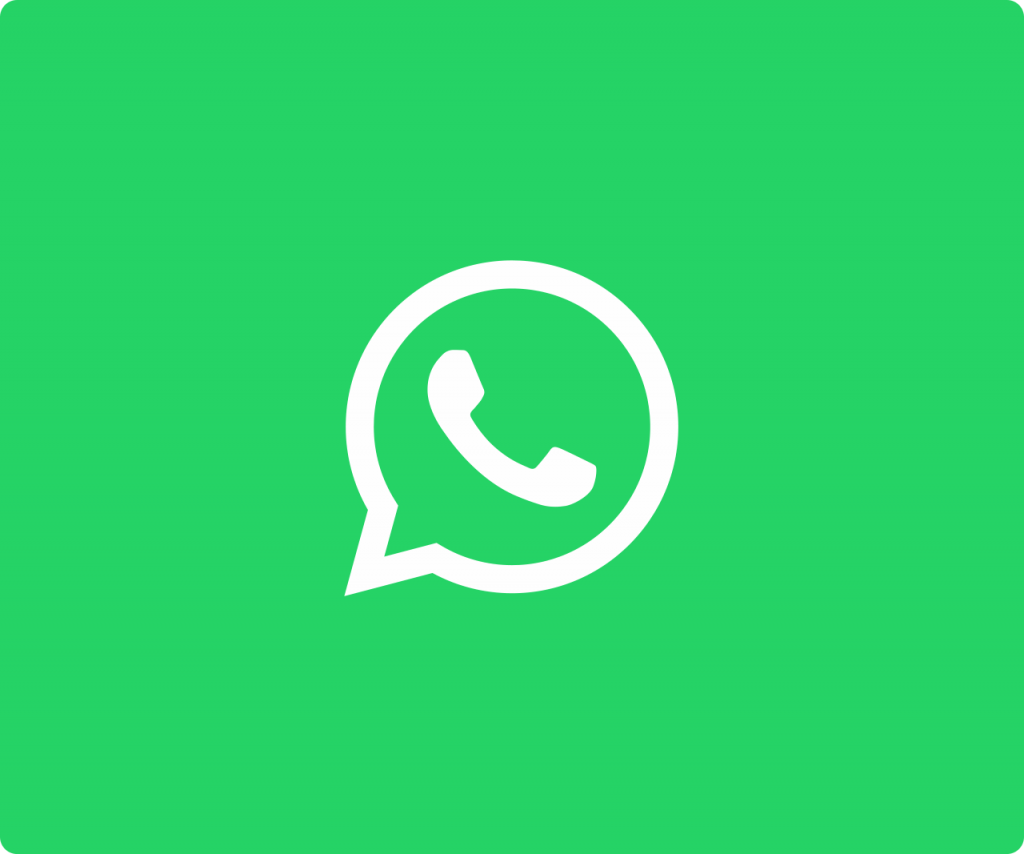 WhatsApp users can look forward to two new features in the new year too. In the future there will be a "Private message" function in group chats. With this you will be able to write to individual members of a group chat directly.
A new "Dark Mode" protects the battery and the eyes. With this feature you will be able to change the color of your WhatsApp interface to black. In addition, WhatsApp will also make it possible to play multiple voice messages in a row without having to press the "Play" button.
With all of these positive improvements also comes one not so pleasing update. From February, advertising will appear in the status area, breaking the greatest promise made by the founders of WhatsApp. Chatting on the app will still remain free however – for the time being.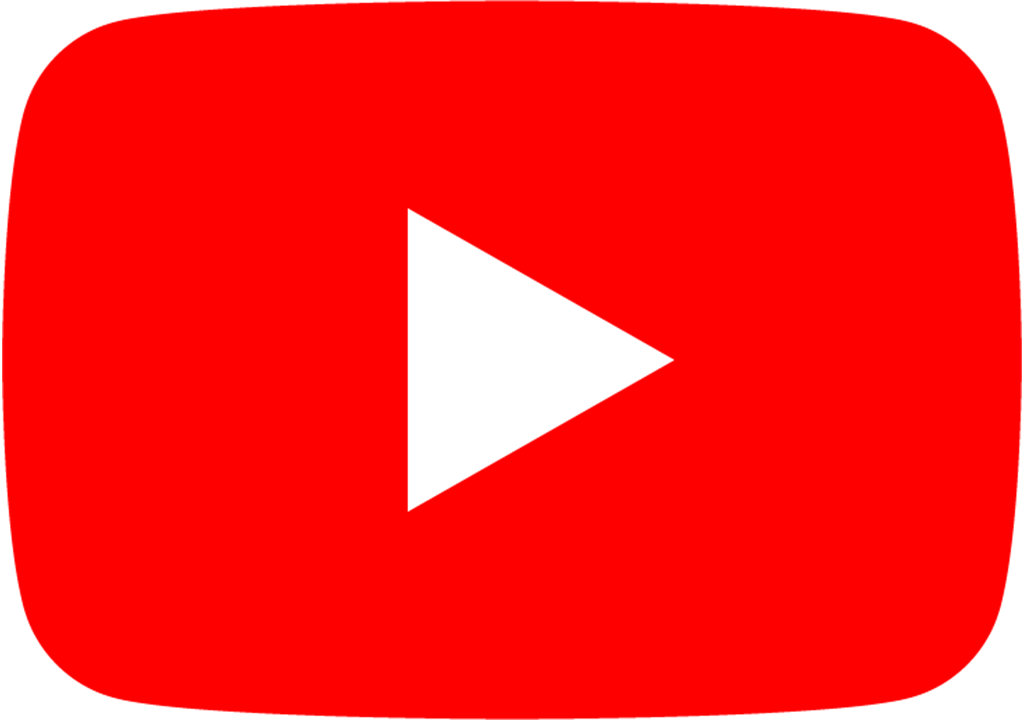 As for YouTube, the new year will not be as bad as it had been feared to be. Thankfully, the notorious Article 13 of the EU Copyright Reform will have little impact on users. For YouTuber, new testing from the video outlet will make things a little more complicated, but Article 13, however, will not mark the end of the popular streaming service. On the other hand, there is still another pleasing innovation for users to look forward to. YouTube original productions, which were only available to YouTube Premium subscribers in the past, will now be available to all YouTube users free of charge starting from January – however, as could have been expected,  advertisements will be inserted throughout.
Will 2019 Be the Year of Social Detox?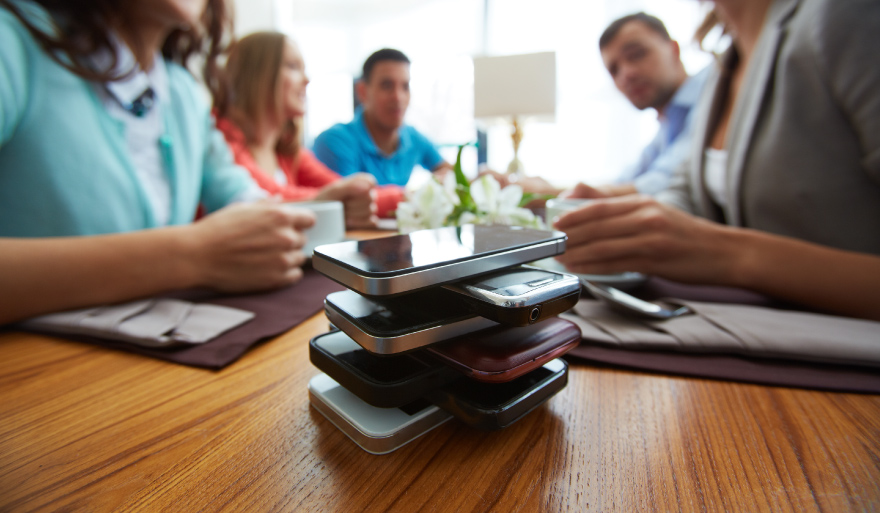 2019 could see a continuation of the negative sentiment toward social media that has been growing over the past few years. For starters, Apple is now showing its iPhone users how much time they spend online. Perhaps this will lead many users to become more aware of their digital time and encourage them to start switching their mobile phones off every time and again in the future.
According to the Edelman Trust Barometer Global Report 2018, trust in social media is declining significantly – presumably due to concerns over privacy and the spread of misinformation on certain social media platforms. A German survey found that only 41 percent of all German users surveyed stated that they still have trust in social media.
The popularity of Facebook has more than halved compared to the previous year. As a result, more and more users are withdrawing in favor of more private platforms. Encrypted messaging services such as WhatsApp are becoming more important to the privacy minded users and group chatting with friends and acquaintances is becoming increasingly more popular than publicly posting on social media platforms such as Facebook and Twitter. To many users, this seems like a more reliable way to ensure privacy protection.
Average Confidence in Media
2018 Edelman Trust Barometer © 2018 Edelman, Inc. All rights reserved.
Groups are trendy on Facebook. Like-minded people with special interests network – even locally. As a result, groups experience greater activity and commitment from their members than Facebook as a whole. This type of user behavior on social platforms like Facebook signal a radical reorientation in the way we interact on social media. In the future, social interaction will be even more important than information.
Professional social media: Professional social media platforms such as Linkedin and Xing are becoming more and more popular too. This is partly due to the fact that so far they have  been free from spam and political propaganda, for the most part. WhatsApp will also delve into the professional sector and try to establish itself as a business communication tool. Large companies such as BASF, Telekom and Lufthansa are some of the early adopters. With WhatsApp, you will be able to receive regular press releases, project information, and employer content directly from the app itself if you like.
Especially interesting for photographers: If you look at the share of visits by social network, you will see that the visual media platforms are in the fast lane. Facebook and Twitter have been stagnating since 2017, while Pinterest, Instagram and YouTube have been steadily growing. Pinterest has even grown to the point that it has overtaken Twitter in popularity. According to this trend, it is clear to see that social media in 2019 will favor less text, more video, and more pictures! This shows that users are now looking for experiences and emotions rather than searching for information. This marks an excellent opportunity for visual artists to capitalize on!
► No Good Outlook for Facebook
Facebook will probably have to tread softly in the new year. The antitrust authorities will look to end their proceedings against Facebook in the near future. In the case, Facebook has been accused of market dominance: 
Facebook is not a non-profit organization; customers pay with their data and with the attention they place on advertisements. 
Last but Not Least: Eu Copyright Law Will Come in 2019!
Finally the time has come. Free distribution of content on the Internet has been slowed down by upload filters and a majority of MEPs voted for the "veil" and an ancillary copyright law.
In the future, operators of Internet platforms will have to check every picture, audio recording and video before uploading. If the system shows a copyright violation, the upload will have to be cancelled. This applies to providers such as YouTube and all other sites that offer content created by users.
Article 13 of this bill is an attempt by Parliament to protect authors, filmmakers, photographers, journalists and musicians in Europe from having their work uploaded to YouTube and other similar platforms. without their consent. At present, operators only respond to complaints from rights holders.
A second essential component of the new copyright law is Article 11:
A broad coalition around the pirate Julia Reda, who sits in the Green parliamentary group in the European Parliament, has fought against the controversial proposals. The draft that has been adopted is the result of years of tug-of-war over the issue. The impetus for the reform came from a proposal by EU Digital Commissioner Günther Oettinger (CDU) aimed at strengthening the position of press publishers and other rights holders. An agreement with the EU states on the new EU directives for copyright reform is possible even before the European elections in May 2019.
We wish you a successful year 2019 with exciting experiences and great photos – whether natural, authentic, democratic, emotional, responsible or just beautiful! And if you want to know who is illegally using your pictures in 2019, you know who to turn to – Copytrack is happy to help you with your online search!
Written by Dr. Daniela Mohr