Weddings are a once in a life time moment for most of us, but for Dapanda, a Japanese wedding photographer, he's seen around 1,700 couples tie the knot. After having issues of copyright infringement he turned to Copytrack for help, he was both surprised the scale of image theft concerning him, but also pleasantly surprised with the Copytrack service. He's now a happy Copytrack customer, and here's what he had to say to Copytrack.
What made you become a wedding photographer?
While taking photographs of celebrities as a freelance photographer and taking pictures for a magazine, I had the opportunity to shoot a wedding ceremony one day. I did it a few times more and it felt rewarding like I was photographing a part of life that doesn't appear in advertisements or magazine work.
As a wedding photographer, how do you shoot to meet clients' demand?
Asking a freelance photographer rather than full-time wedding photographer who usually works at the venue, shows that you made a commitment to photography at your wedding. I ensure that we have emails and meetings regularly, and I ask them how they would like me to do the shoot. I also try to capture the amount of care and compassion they put into the hospitality for their guests and the deep love between the bride and groom.
When shooting weddings you only have one chance to get it right. How do you make sure your nerves don't get the best of you and you take the perfect photos?
Experience and concentration but also being playful is important. Since the wedding ceremony is a continuous series of fleeting moments, I try to keep myself open to what is going to happen and think which position is the best to shoot to capture that moment. In addition, maintenance and checking of the equipment are also important, equipment can fail so having backup is essential.
In your blog "Inside story of a wedding photographer" you talk about some amazing wedding stories from your clients. What's the most exciting wedding you have ever photographed? 
I have taken photos of wedding ceremonies for the past 19 years and every time there are new discoveries, surprises and experiences. It's hard for me to say what is the most exciting as I have seen so many wedding ceremonies which were very eventful and impressive and also cases with too much alcohol. At one wedding ceremony a groom was prohibited to drink alcohol as he usually drank too much, but the bride gave him a permission to drink alcohol as it was his wedding ceremony. He drank so much as if it were the last time he ever could. The ceremony itself was quite peaceful without any troubles related to alcohol until the end. The groom dived into this huge glass table and then of course his whole body was covered with blood. He was not in a serious condition but he had to be hospitalized for three month with a lot of stitches all over his body. He thought that the table was bathtub, now I know why his wife banned alcohol.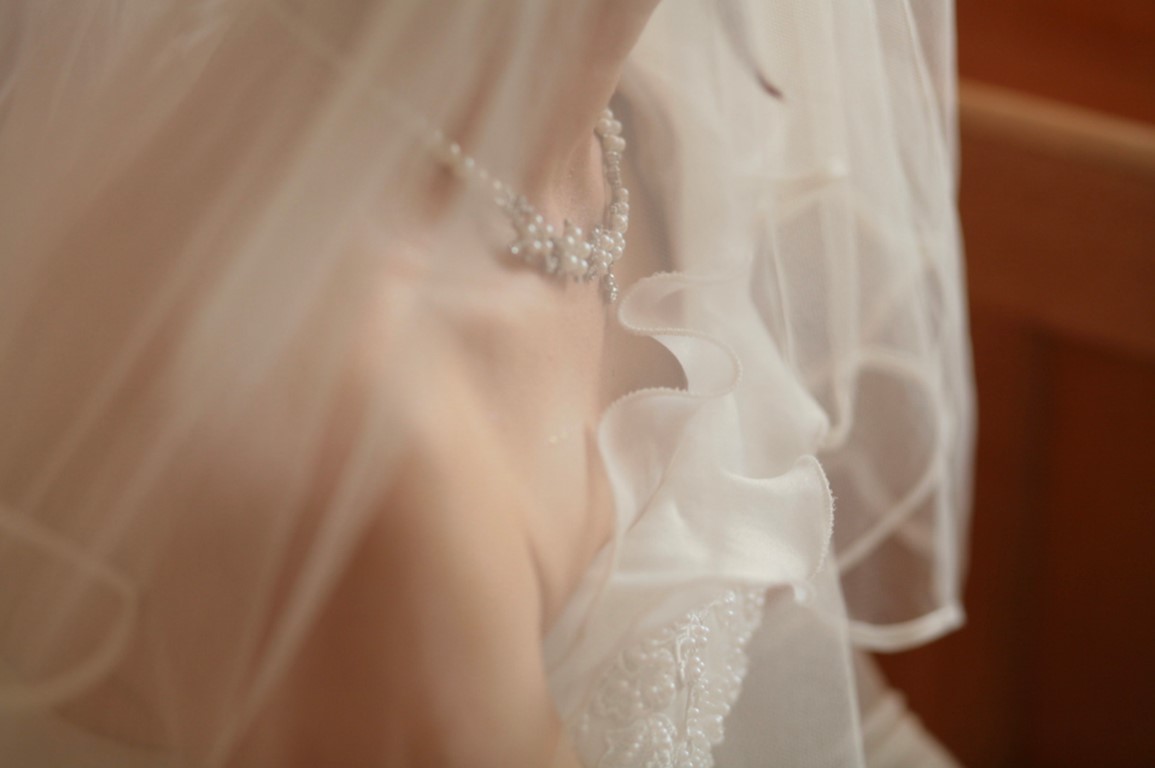 It can be confusing who copyright belong to when it comes to wedding photography because so many people are involved – how do you handle your photos and copyright as a wedding photographer?
In Japan even the police are barely aware of issues surrounding copyright and even in the advertising industry which works with photos all the time there isn't much awareness of copyright. It isn't surprising then that the general public haven even less understanding of copyright. In all my contracts it states clearly that I as the photographer own the copyright of any photo taken by me.
In the past I have put credits in the photos themselves but I felt that they destroyed the mood of the images. Anyway, anyone intend on using the image with license would just crop the credit so I didn't see any point in using them.
It wasn't until I found COPYTRACK who have help me protect my copyright and finally end this miserable state of affairs.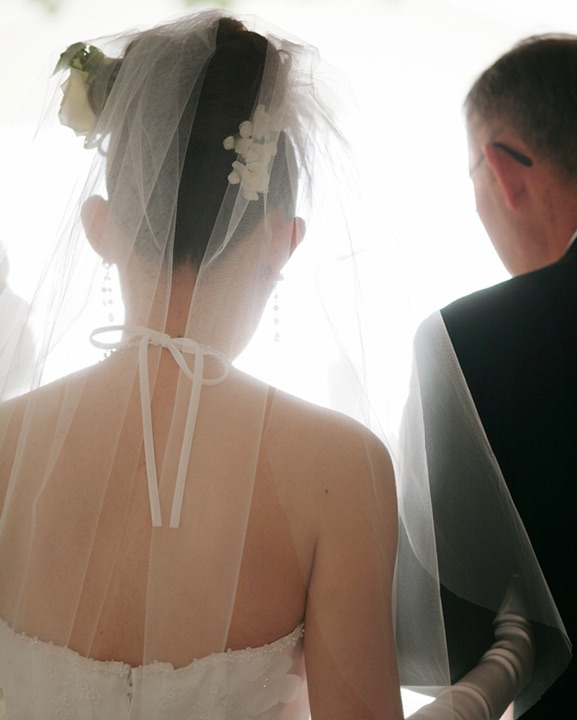 How do you feel about using the COPYTRACK service? Have you ever experienced any kind of damage to copyright infringement?
The first thing I found out since I started using COPYTRACK is the number of unauthorized uses. There were 70 cases of copyright infringement in just a few months after using COPYTRACK.
I was also surprised that with Copytrack we can easily charge fees to the unauthorized users. And as Copytrack will negotiate with the opponents on my behalf, all I have to do is very simple: to register images and submit a claim. Until I discovered Copytrack I tried to contact infringers myself or even to sue for damages but it really took up too much of my time and energy.
As a photographer you are always vulnerable to copyright infringement. Once, one of my photos was used by a dodgy religious organization. When I asked them to withdraw it, they must have searched for my home address because I found a suspicious person hanging out outside my home. I even got a phone call from the police who accused me of being a scammer as I had asked that organization to pay a license fee. The police yelled at me over the phone but I remained calm and explained the situation to them but they just didn't understand that it was my copyright that was being infringed. It took a long conversation but they finally did seem to understand but only stated that they didn't deal with civil matters and hung up.
Of course copyright infringement is a criminal offense. I also found out that another member of the police advised the infringer to just ignore me. I was really disappointed that not only can the police not handle copyright infringement case and even made me out to be the "bad guy".
Thank you for talking with us!
If you are interested in his work and photos, you can check his website or Instagram.
---
About Dapanda
Born in Kanagawa Prefecture, Japan. He has taken photos of 1700 couples in wedding ceremonies for 19 years been capturing and delivering wonderful moments to bridals and grooms and their friends and families. Currently active as a popular wedding photographer.
Publications: Manner and law for photo lovers (Asahi Shimbun Publications Inc) ■ Asahi camera December 2017(Asahi Shimbun Publications Inc) ■ Japan Professional Photographers Society bulletin November 2017(JPS) ■『Secret true blog stories 』(TAIYOH TOSHO Co.,Ltd) ■ The Shinano Mainichi Shimbun ■ Nettame(Softbank Creative) ■ Dubai Department of Tourism and Commerce Marketing(DTCM) ■ H.I.S.
© COPYTRACK | Shiori Nakano